Monster Mile 5K and Family Fun Day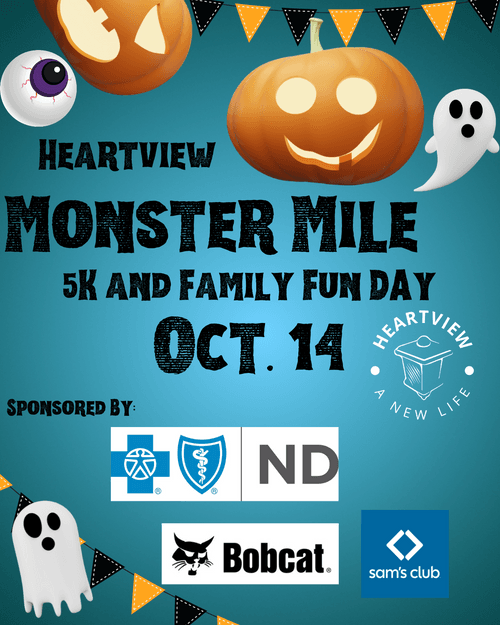 Let your costumes shine in the daylight! Join us for a family-friendly Halloween 5K with costumes, fun, and excitement. Whether you are a princess, superhero, or wicked witch, you can show off your spooky garb during this 5K walk/run. Kids can join the family for the full 5K, participate in the .1 mile dash, or come for an extra chance to trick or treat at the fun community booths.
Online registration is now closed but you can register on site between 9:30-10:30 a.m. tomorrow.
10:30 a.m.- Opening Ceremony and Blue Cross Blue Shield 5K Walk/Run
11:30 a.m.- Trick or Treating, Little Goblin Dash, Face Painting, Activities
5K Walk/Run- $35 (includes beanie and medal)
Trick or Treating and Little Goblin Dash- Free
FAQ
Should I wear a costume?
YES, everything is more fun in costume. Prizes will be awarded to the most creative, best group, best overall, and best kids' costume.
What about running-related race prizes?
Prizes will be given to the top 3 overall male and female runners.
Are dogs/strollers allowed?
YES
What's the 5K swag?
Runners will receive a medal and a Jack-o-lantern or ghost themed winter beanie.
What do the kids/little goblins get?
The Family Fun Day will include trick or treating, activities, the .1 mile race, and a bracelet.