H.E.A.R.T. Family Program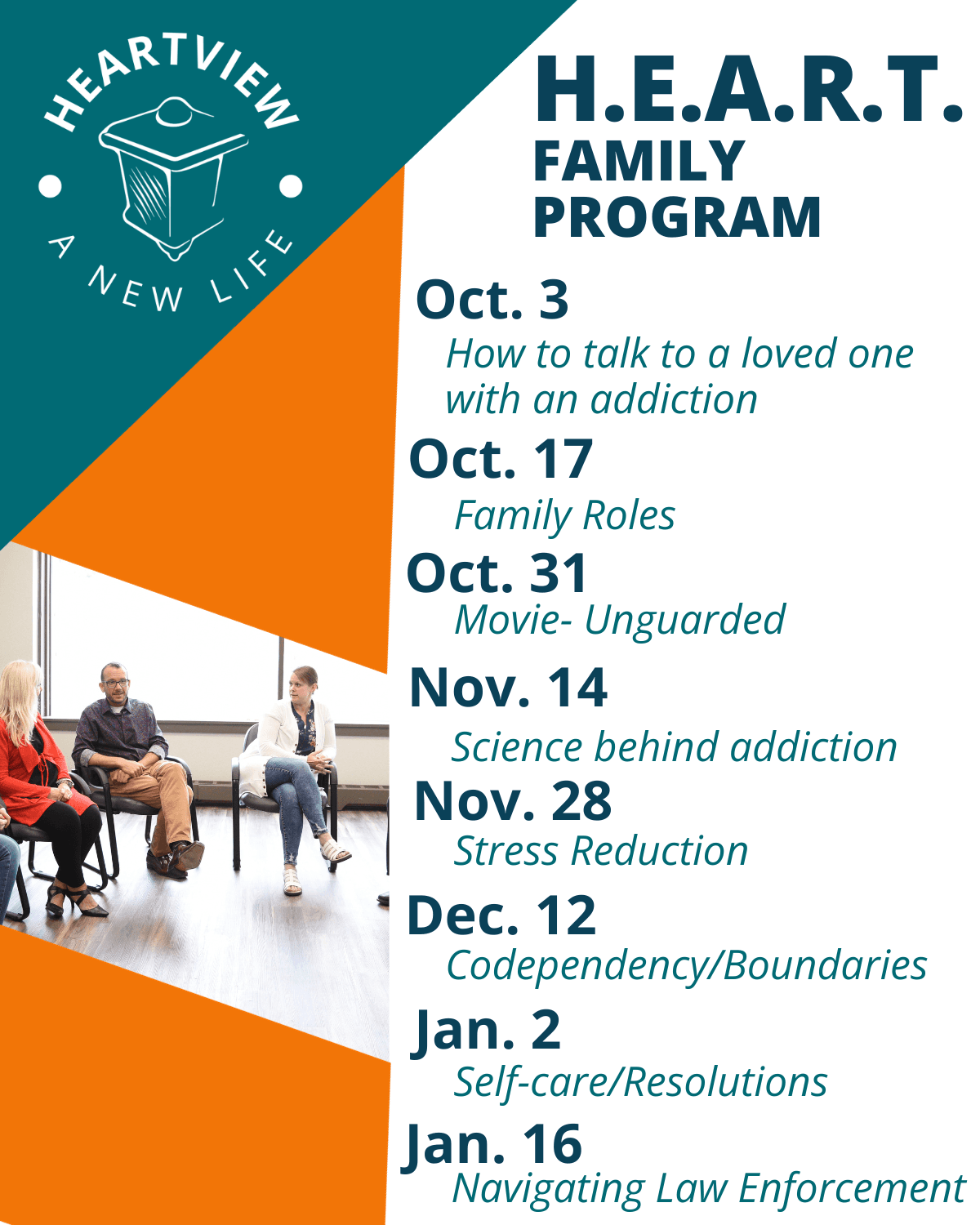 HEART is a confidential education and support group designed for the families of individuals with a substance use disorder. The purpose of HEART is to enhance the knowledge and skills of families as they journey through addiction and recovery.
HEART is free of charge and families do not have to have any affiliation with Heartview in order to attend. Registration is not necessary.
Volunteers and families working through recovery will meet for approximately one hour of educational topics and one hour of support group. H.E.A.R.T. will consist of videos, activities and discussion on addiction-related topics.