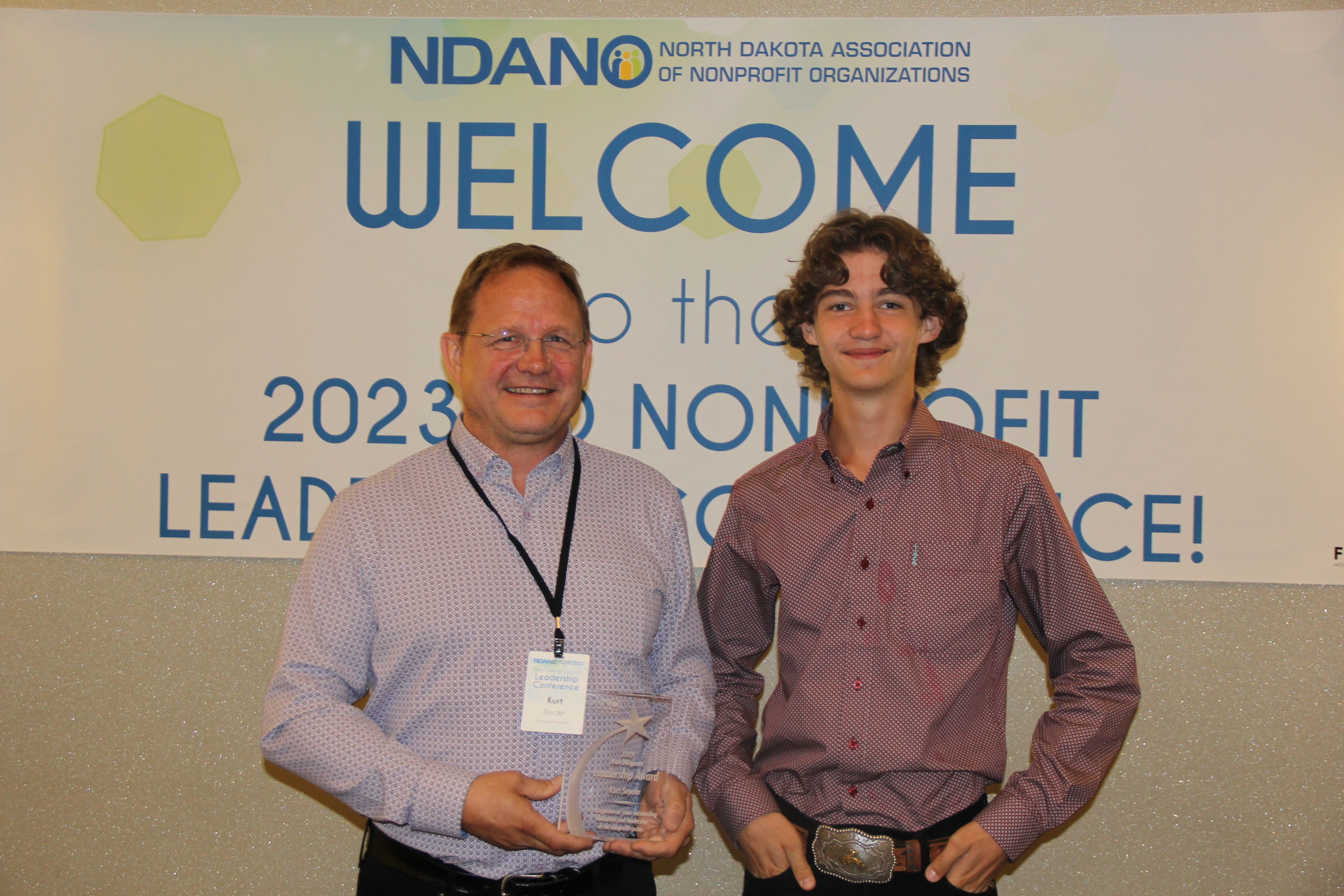 Kurt Snyder, Executive Director at Heartview Foundation, is this year's recipient of the North Dakota Association of Nonprofit Organizations' (NDANO) Walt Odegaard Leadership Award.
The Walt Odegaard Leadership Award is given to an individual who has made a difference by strengthening North Dakota and its nonprofit sector through his or her long-term commitment to leadership, volunteerism and/or philanthropy. This award recognizes an individual's dedication and achievements throughout his/her lifetime.
Snyder has spent his career at the Heartview Foundation, but his passion and dedication has benefited many other state organizations. Snyder serves as the chair of the ND Board of Addiction Counseling Examiners, is a board member of the North Dakota Addiction Counselors Association and is a member of the Don't Quit the Quit team. He is a strong advocate for treatment and recovery and has testified extensively for the healthcare workforce and funding for human services causes. He has cultivated partnerships with local hospitals, police, universities, Ministry on the Margins, and other organizations to advance addiction treatment and minimize stigma in the state. Outside of the human services subsector, he is an active donor to many causes and is an active alumni of the University of Mary.
"Snyder's exemplary leadership and service to the people of North Dakota is inspiring," says Dana Hager, NDANO executive director. "NDANO is honored to recognize his impact across the state."