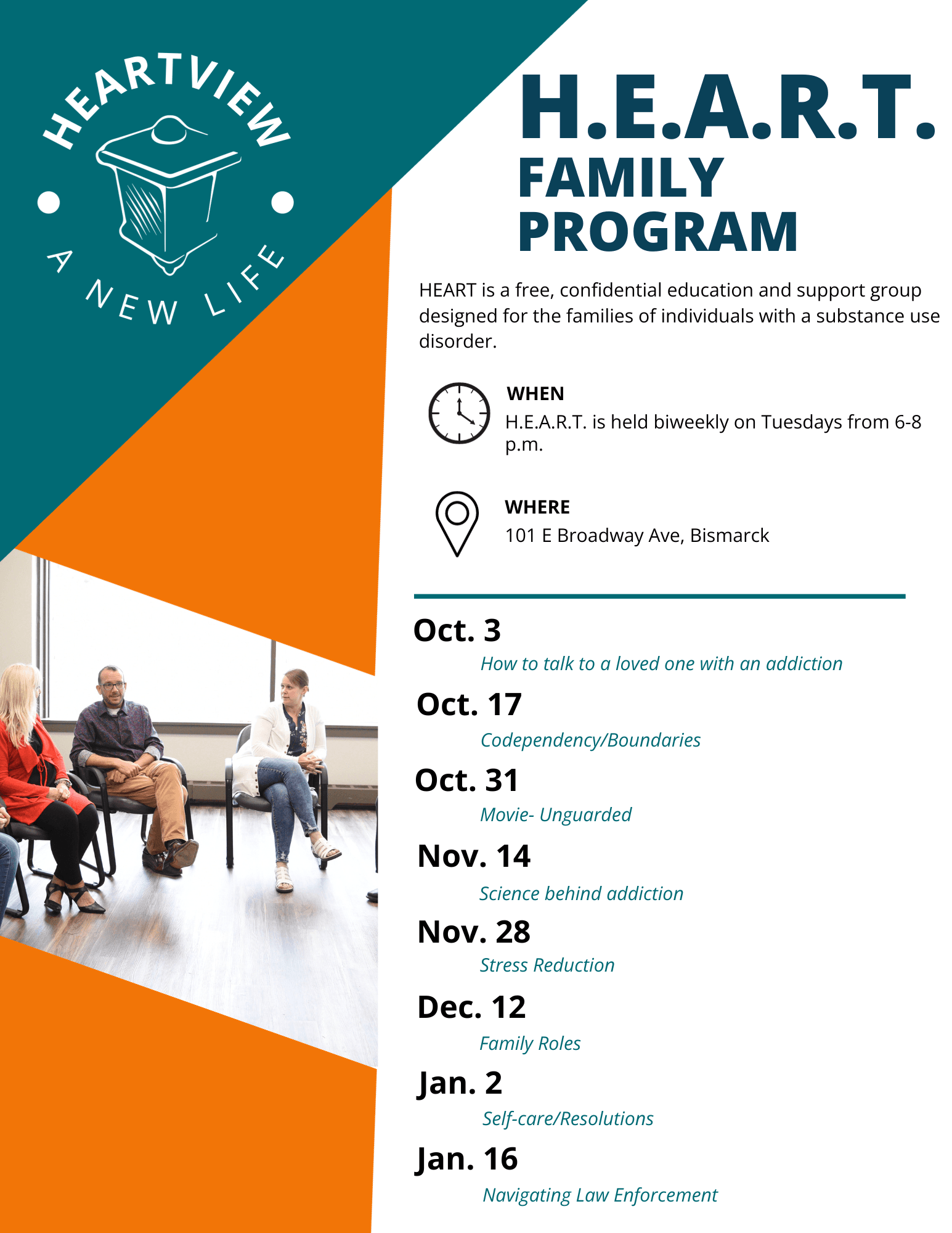 The popular Helping Everyone Achieve Recovery Today (H.E.A.R.T.) program is making a post-COVID comeback at Heartview. The free program, which will be held every other Tuesday, 6-8 p.m., is designed for the loved ones of individuals with a substance use disorder.
"Heartview staff are excited to get the H.E.A.R.T. program back online and appreciative of the volunteers who are helping to make it happen," says Jennifer Greuel, Heartview's director of communications and public affairs. "We get calls and emails every day from families wondering what they can do to get their loved one help, and we hope this program will fill this need in the community."
The H.E.A.R.T. program is unique because it will consist of one hour of educational content for families, followed by one hour of a more traditional support group. The purpose of H.E.A.R.T. is to enhance the knowledge and skills of families as they journey through addiction and recovery. Educational topics will include codependency, boundaries, family roles, and the science behind addiction. Individuals do not need to have an affiliation with Heartview to attend this confidential group and registration is not required. A full schedule of topics can be found here.